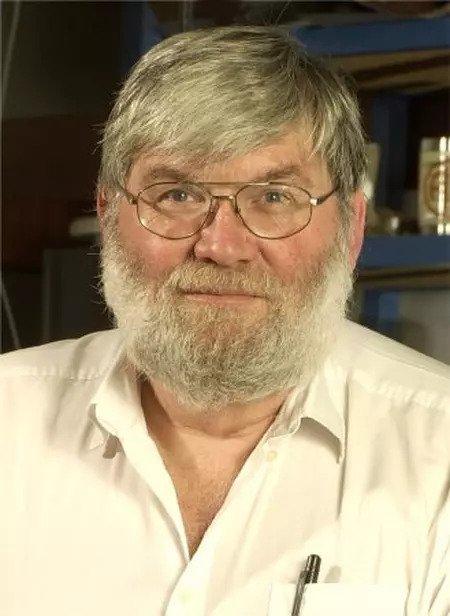 It is with great sadness that we have learned that Gérard Hamel passed away on Jan. 2nd 2021, his 75th birthday. He was an outstanding French high pressure engineer and known far outside France, in particular for his contributions to the development of the "Paris-Edinburgh" press.
Gérard started his career in the early 1970s at the Sorbonne University in Paris as a technician trained in optics and working in professors Mathieu and Pick's laboratory for light scattering on condensed matter. In 1982, the university established a service group for high pressure, the "Département des Hautes Pressions", led by Jean-Michel ("Michel") Besson, where he became the lead engineer, together with Guillaume Weill and Noël Dahan. Over many years, this engineering platform developed innovative high pressure equipment and provided know-how for dozens of university laboratories in France and even for industry. In the 1980s, Gérard's skills enabled high pressure experiments to beyond 1.5 GPa using large volume cells equipped with sapphire windows, something only few laboratories were capable of. His encounter with Michel Besson was decisive for his later career. In 1988, Michel Besson started a collaborative program with the Edinburgh University group on high pressure neutron scattering up to the 10 GPa range, something which at that time was limited to only ~2 GPa with a sample volume large enough for crystal structure studies. It required the development of a compact hydraulic press of at least 100 tonnes capacity for use at the ISIS Neutron Source, and Gérard took the lead in designing the device. Thanks to him, innovative steps were undertaken to optimise the performance of the press using finite-element calculations, a method which at that time was accessible only to specialists. So successful was the optimised device that neutron scattering up to 20 GPa soon became routine and a dedicated beamline was built at ISIS. From then on, many other laboratories became interested in this high pressure technology for their specific purposes, such as synchrotron x-ray diffraction and imaging under high pressure and high temperatures, material synthesis, and ultrasonic studies. Whenever they needed help, Gérard was ready to assist them in their projects. Today, there are over 100 of such "Paris-Edinburgh presses" in laboratories on four continents.
A large part of Gérard's great skills and expertise, he taught himself, motivated by his interest in mechanical engineering and the science which might become possible with it. Once he became interested in something, it was difficult to stop him, and not seldom that one could see him late at night on the computer designing pressure equipment – next to an ash-tray full of cigarette butts! He loved participating in experiments at large-scale facilities, synchrotrons and neutron sources, and being part of the team. Over the years he climbed the university career ladder and reached the senior level of a research engineer in his late 50s. In 2002, the CNRS awarded him the highest distinction an engineer can obtain, the "Cristal Award", given for the first time to an engineer not employed by the CNRS, but the university. After his retirement in 2008 he moved to Grenoble but continued designing high pressure equipment, in particular pressure vessels enabling deep sea organisms to be brought up to the surface alive from 3000 m depth, and studied under pressure. His interest in this topic had started in 2004, and the instruments he designed contributed significantly to the emerging field of deep sea physiology. From 2006 to 2016, he participated in five high-sea oceanographic cruises involved in biological studies of abyssal fauna. Thereby, he spent a total of several weeks at sea, in the Atlantic and Pacific oceans, as well as the Mediterranean Sea. Alongside his life as an engineer, Gérard was also always strongly interested in social affairs - probably inherited from his father, a French Resistance agent during WWII. Influenced by the May 1968 student revolt, he became strongly engaged in university politics and later was a prominent figure of the local trade unions. Numerous times he was called by the president of the university to mediate in social conflicts, and he did that with great skill and diplomacy.
Gérard was a passionate traveller who visited numerous overseas countries, mostly by backpack and using public transport whenever possible. His last long trip was with the Trans-Siberian railway from Moscow to Vladivostok.
With him we lose an outstanding figure of the international high pressure community, and a greatly valued colleague and friend.